We all know that putting an event together is no small task, and if you don't know - let us be the first to tell you. There are many variables that, if not accounted for, will make or break the efforts. #YSPride2021 is no different.
Beginning the planning process in the midst of COVID, it was unclear the direction that the event would take, and if the public would even participate given safety concerns. But, with the support of the Village management team and YSPD, the planning continued. Each step of the planning process included evaluation of the following: How can we add value to those who are interested in the Pride event? How can we support local businesses with this event? How can we afford to pull off this event? How will this event help us to increase LGBTQ+ programming in the future?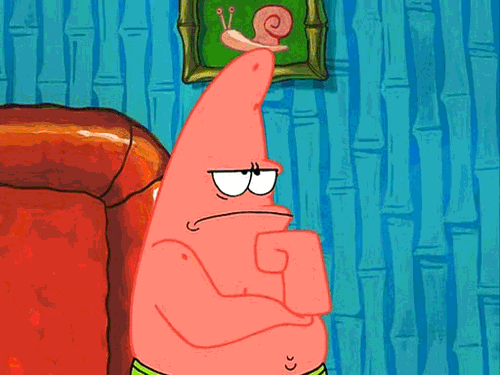 Today, after not only the pivot of the Pride event accepting vendors, but COVID restrictions being released, our goals have not changed, but our gratitude is apparent. To date, if not for the generosity of local businesses partnering with us and donating their space, time, products, or services, Pride would not be the reality that it will be in a little less than one week.
Antioch University Midwest provided us the ability to feature our 10th Annual Yellow Springs Pride Celebration on their property. Originally (due to COVID) the event was much smaller. They did not hesitate to welcome the expansion of our including what is now known as the Pride Vendor Park and Tailgate Party. Because of their generosity, we have an event!
A huge part of this year's festivities is the "Don't Stay Silent Dance Party" at Peach's Grill. Originally (during COVID with a curfew and early closing hours), Peach's Grill management agreed to donate their space once the facility was closed. This means they would open and staff their location after hours for Pride, allowing the PRIDE event to keep the donations from sales of tickets & merchandise. Once COVID restrictions lifted, their hours of operation were back to normal. But what did this mean for Pride? Again, the Peach's Grill management stepped in, but this time - even more. They then agreed to literally CLOSE their (now open to customers) location just for the PRIDE event, STILL allowing the PRIDE event to keep the donations from sales of tickets & merchandise, all the while incurring the cost of staffing and open expenses. This means, "THE PARY IS ON!"
With the desire to continue adding value to Village commerce and businesses, as well as to the visitors and community throughout PRIDE, local businesses agreed to partner with #YSPRIDE2021 and established VIP Discounts & Specials for ONE DAY ONLY! Introducing the PRIDE GUIDE! This was huge! This created a unified local shopping event for ALL! Now, on Saturday, June 26th, people can shop and save locally WHILE participating in PRIDE. It reinforces the concept that #YSPride is a community-supported event, which cares about the success of the entire Village.
Specific local businesses also joined PRIDE in creating or sponsoring exclusive events. Emporium Wines & Underdog Cafe not only became a major distribution channel for the Pride Guide & physical posters but also established an Organic Wine Tasting from 6:30 pm - 7:30 pm to add value to the experience of those participating in the Tailgate Party earlier that day. Once the Tailgate Party is over, and Vendor Park closes, people are able to take advantage of this feature. Similarly, Dino's Cappuccinos is hosting "Kelly Zullo & Cappuccinos: A Musical Oasis" from 5:30 pm - 7:00 pm. Again, adding value to the Yellow Springs Pride experience.
The generosity and support from our Yellow Springs locals, and the business community is astounding. From our contest prizes & sponsors to volunteers donating their time, to businesses donating their staff, utilities, and more...we are ALREADY beyond grateful - and still, have a week until the big event.
It is our hope that through our merchandise sales, ticket sales, vendor participants, donations, and sponsors, we are able to provide EVEN MORE resources surrounding LGBTQ+ advocacy, education & programming.
Although we will release a formal THANK YOU update once the event has concluded, it is important for those who patronize our Pop-Up Shops, who respond to our social media, who field our calls and emails, who purchase tickets for the after-party, who see flyers hanging around, who participate in the parade, who use their Pride Guide to "Shop-'Til-You-Drop," to know that so many have graciously given to all of these efforts, and it is because of all of you who can see the value of #PRIDE, that Saturday, June 26th will be the success we know that it will be!
So, buy the ticket. Taste the wine. Use the PRIDE GUIDE & shop local. Listen to the music. Shout in the parade. Visit a vendor. Hear the stories. Dance with the Drag Queen. IT IS ALL PLANNED JUST FOR YOU!